It has the full 4-H Schedule, as well as, the full Ag Arena schedule of shows and events. Some days and times have been changed from previous years, so be sure to double-check.
---
Fair Volunteer Opportunities
Shotwell Building 4-H Ambassador
We need volunteers to serve as 4-H Ambassadors in the Shotwell Building. If you are exhibiting in the Shotwell Buildingwe ask that you please sign up for a shift or 2 at the 4-H Ambassador Table. Shotwell Building is the 'barn' of those who do not have livestock, so please come share for the love of 4-H with the public, while helping to keep an eye on the exhibit showcased in the building.
Ag. Division Food Booth
Help with food prep, serving, and other activities related to managing the Food Booth for the Agricultural Division of the Fair. Profits from the food booth are used to support animal project activities at the fair. This is also a great opportunity to meet 4-H members from other clubs, as well as, gaining work experience. Shifts are 10am-2pm, 2pm-6pm, 6pm-10pm daily. *You must be 13 years of age or older to volunteer behind the counter (liability concerns).

To Sign up go to Ag Food Booth Sign Up

For questions or more information contact Allison McDermott, Call or text (973) 477-7383, or email allym24fan@hotmail.com.
Sell 4-H 50/50 Tickets
Assist the Sussex County 4-H Advisory Council in the Sale of 50/50 tickets. Proceeds from the sale support 4-H programming, as well as, 4-H fair ribbons.
*Must be 18 years of age or older

Contact Dave or Tanya at the 4-H Office to purchase or to pick up books of tickets to sell.
---
Morris County 4-H invites you to join their "Ready, Set, Grow with 4-H" summer celebration. It is off to a great start and there is still room for youth across NJ to get involved. Here are a few upcoming activities you may want to share with your 4-H members and the general public.

Weekly challenges (runs until July 31st)
More activities
NJ Quiz Bowl (July 26th) – How well do you know your state?
4-H Rocket League Tournament (July 24-25th) – Open to ages 10-18
Food Show: Summer Treats (July 28th) – Learn some refreshing and tasty summer treat recipes.
More information about these activities and week 1 results from the weekly challenges can be found online: https://www.morris4h.org/upcoming-events/summer-2021
---
Workshops and STEP Clubs are open to all, 4-H members and Non-4-H Members.
Upcoming NJ 4-H Workshops
July 27 at 1 pm: Seeing and Composing Creative Photographs (For Middle and High Schoolers)
Come learn how to create effective images through strong composition. In this webinar, our photography instructor will engage you in conversation about learning to see photographically. Youth do not need to bring cameras or photographs to the session.
July 28 at 7 pm: Virtual Teen Social
Focused on fun, interactive games – join the Somerset County 4-H Association Teen Committee for their monthly Virtual Teen Social. Open to teens in grades 6-12, this is a great way to meet new people and make some friends while playing games both online and on your phone. Register to participate at: https://4histops.org/events/july-teen-social
August 14th at 10:30 am: Mars Base STEM Challenge
https://rutgers.ca1.qualtrics.com/jfe/form/SV_2gB3mjUz4h9oEC2
Current NJ 4-H STEP
Understanding Food Allergies Workshop Series
Over the course of three, one-hour interactive workshops via Zoom, you will learn what food allergies are, why allergic reactions occur, and how you can keep friends with food allergies safe. Each week, you will have the opportunity to learn how to prepare (in the microwave), a quick, single-serve, allergen-free dessert. Open to youth (4th grade and up) and adults. Sessions will be held on Wednesdays, 6:30–7:30 pm, from July 14 through July 28.
Understanding Food Allergies Workshop Series registration link
---
Data to the Rescue: Penguins Need Our Help!
Join the team of research scientists who travel to Antarctica each year to collect data on penguins and their habitat. Youth will analyze real scientific data to figure out the answer and then use their creative skills to come up with a way to share this story with others. Join us this summer for a FREE interactive and fun 4-session virtual program! Sessions will run from August 9th-12th, from 10:30-12:00 each day.
This program is designed for youth entering 6th-8th grade in Fall 2021.
Register here: https://4hset.rutgers.edu/out-of-school-and-4-h-clubs/polaraug2021/
---
Calling all NJ youth!
Join the International Game Fishing Association along with 4-H/Rutgers Cooperative Extension for a two-day fishing clinic.
This hands-on program will teach you about fishery management, environmental science, biology, and much more. You'll also adventure on a REAL boat!

This program is FREE for youth in grades 5th – 10th. Registration is currently being accepted but hurry, spots are going quickly.

Please call the 4-H Department at 732 349 1227 to register.
---
---
Igniting Your Leadership Potential – Certificates in Leadership Development
Growing Your Global Awareness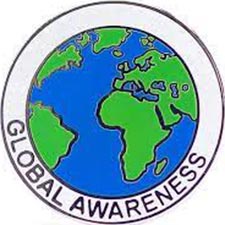 The world is more interconnected and interdependent than ever, and today's youth have ample opportunity to increase their knowledge and awareness of the world as a result. In this course, youth will examine the characteristics that define a global citizen, better understand global citizenship as a concept, reflect on their personal pathway and responsibilities as global citizens, and reflect on their participation in the world.
Earn a badge in Global Citizenship upon completion.
This course is scheduled for the following dates:
Every Tuesday in August (August 10, 17, 24, and 31) from 3–4:30 pm. Youth will log in to Canvas once a week for a face-to-face session with the instructor and then complete assignments offline.
Register for Growing Your Global Awareness
---
Deepening Group and Team Dynamics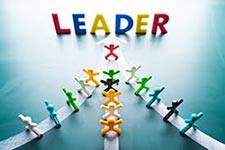 No leader can lead without a group or team standing alongside of them, therefore a solid understanding of group and team dynamics is crucial to one's leadership development. In this course, youth will explore the characteristics of groups and teams, recognize basic team processes, including group roles, group cohesion, and motivation, and examine some of the issues that teams can encounter from problem-solving and decision making to power and influence and managing conflict.
Earn a badge in Group and Team Dynamics upon completion.
This course is scheduled for the following dates:
Every Thursday in August (August 12, 19, 26 and Sept. 2) from 3–4:30 p.m. Youth will log in to Canvas once a week for a face-to-face session with the instructor and then complete assignments offline.
Register for Deepening Group and Team Dynamics
August 2021 Course registration deadline August 2, 2021.
For information about the 'Igniting Your Leadership Potential – Certificate in Leadership Development' contact Program Coordinator Sharon Kinsey at sbkinsey@njaes.rutgers.edu.
---
New Jersey 4-H members in grades 9-11 who are members in good standing are invited to participate in a multi-level leadership program called the NJ 4-H Leadership for Life Program.
Adapted from Ireland's youth development program Foróige, the Leadership for Life Program is based on theories and principles of youth work, leadership development, and leadership styles.
Offered in three sequential modules, this program is aimed at equipping young people to explore their vision and passion and to develop such key skills as planning, decision making, critical thinking, goal setting, and problem-solving.
Each module consists of 10-15 hours of educational workshops with topics serving as a bridge from one level to the next. Modules 1, 2, and 3 will be offered in the 2021-2022 4-H year and the opportunity to apply for the Advanced Module will be available in winter 2021.
Members must complete Modules 1 and 2 before they are eligible to complete Module 3. The Advanced Module is held during a 9-day travel experience to the Foróige Leadership for Life Conference at the University of Ireland in Maynooth, Ireland.
Module 1 training will be held on August 16 in Mercer County. Registration is due by August 6, 2021.
Information and registration for all of the NJ 4-H Leadership for Life Program Modules are available on the NJ 4-H Website at: 
http://nj4h.rutgers.edu/leadership/leadership-for-life/ 
Questions about the Leadership for Life Program can be directed to Jeannette Rea Keywood at 609-827-0199 or reakeywood@njaes.rutgers.edu or Camden County 4-H Agent Sharon Kinsey at sbkinsey@njaes.rutgers.edu.
---
Save the Date
We are excited to announce that the NJ 4-H Goat Show will be held Thursday, August 26 at the Hunterdon County 4-H and Agricultural Fair.
A show catalog along with online registration will be available within the next two weeks.  NJ 4-H plans to relax the rule that requires exhibition at the county level since all members won't have a chance to show a goat at the county fair this summer.

---
---
AMERICA'S HARDEST WORKING BOOT SUPPORTS AMERICA'S HARDEST WORKING KIDS IN 4-H
Georgia Boot is a proud partner of National 4-H Council. We believe every kid should have the opportunity to be #GeorgiaBootStrong and create a better path #Fourward through the hands-on learning experiences that 4-H offers. These programs help build confidence, creativity, leadership, and resiliency, shaping our future leaders.
From now until August of 2023, we will offer various promotions on our website and at select retail partner locations. A portion of sales from these promotions will be donated to National 4-H Council to provide critical resources needed to support the organization's efforts to empower our youth. Georgia Boot has committed to a minimum donation of $75,000 in 2021, $75,000 in 2022 and $85,000 in 2023.
---
Information and Programs For Our 4-H Parents and Leaders
Classes scheduled for the next few weeks are:
July 16-22, 2021 (online) – CORE Training Program for the NJ Pesticide Applicators License
Monday, July 19, 2021; 6:30 pm – Urban Gardening Webinar Series/ El Huerto Urbano Series Virtual (Day 2 of 5)
Tuesday, July 21, 2021; 12:00 pm – Real Recipes: Ginger and Garlic Zucchini Stir Fry
Wednesday, July 21, 2021; 2:00 pm – Preserving Foods at Home: An Overview of Safe Options
Friday, July 23, 2021; 11:00 am – Real Recipes: Peppers 101
Monday, July 26, 2021; 6:30 pm – Urban Gardening Webinar Series/ El Huerto Urbano Series Virtual (Day 3 of 5)
Tuesday, July 27, 2021; 12:00 pm – Real Recipes: Vegan Creamy Corn Chowder
Wednesday, July 28, 2021; 2:00 pm – Everyday Mindfulness
Friday, July 30, 2021; 11:00 am – Real Recipes: Cheeseburger Skillet
---
Be sure to follow us on Facebook and Instagram
@SussexNJ4H