Be sure to check out the revised version of the
4-H Families Prepare For Fair Guide.
It has the full 4-H Schedule, as well as, the full Ag Arena schedule of shows and events. Some days and times have been changed from previous years, so be sure to double-check.
Please also remember if you are exhibiting in the Shotwell Building to sign up for a shift or 2 at the 4-H Ambassador Table.
And this year, the New Jersey State Fair has stated that Rabies vaccinations are Recommended but NOT REQUIRED except for Cats & Dogs that are to be exhibiting on the fairgrounds.
---
Workshops and STEP Clubs are open to all, 4-H members and Non-4-H Members.
Upcoming NJ 4-H Workshops
July 27 at 1 pm: Seeing and Composing Creative Photographs (For Middle and High Schoolers)
Come learn how to create effective images through strong composition. In this webinar, our photography instructor will engage you in conversation about learning to see photographically. Youth do not need to bring cameras or photographs to the session.
Current NJ 4-H STEP
Junior International Explores Guam
Hey kids! Do you know where Guam is? Did you know it is not a country, but a territory of the US? Would you like to meet kids from Guam and learn about their culture? Well then, this is the club for YOU! We'll be sharing what kids from NJ love to do while learning what Chamorro (people from Guam) kids love as well. This club is open to 15 American youth and 15 Chamorro youth and will be completely in English. We'll be making traditional dishes together (a list of ingredients needed will be provided after registration) and covering things like music and dancing, local legends and stories, and our countries' iconic destinations. Register here if you are up for an adventure to explore another culture and make new friends from around the globe! This program is for youth 10–13. Sessions will run on Monday and Wednesdays from 7 pm–8 pm Starting July 7 through August 2.
Junior International Explores Virtual Club- Guam registration link
---
Understanding Food Allergies Workshop Series
Over the course of three, one-hour interactive workshops via Zoom, you will learn what food allergies are, why allergic reactions occur, and how you can keep friends with food allergies safe. Each week, you will have the opportunity to learn how to prepare (in the microwave), a quick, single-serve, allergen-free dessert. Open to youth (4th grade and up) and adults. Sessions will be held on Wednesdays, 6:30–7:30 pm, from July 14 through July 28.
Understanding Food Allergies Workshop Series registration link
---
Globetasters 6: Cooking with Color
Join us for Globe Tasters 4-H Cultural Cuisine S.T.E.P. Club—Session 7. You can cook right along with us or watch and make later. This program is for youth in grades 4–12. This session, Globetasters 7, Cooking with Color has an emphasis on Jersey Fresh Produce and buying locally. Sessions will run on Mondays, 4–5:30pm starting July 12–August 30.
Registration coming soon.
National 4-H Summer STEP Clubs
4-H Virtual Cooking Camp
Get your summer sizzle on with Pennsylvania 4-H! This FREE virtual cooking camp is open to all kids and families across the country. You'll learn how to whip up tasty summer dishes like Rainbow Buddha Bowls and Garden Sloppy Joes. Register by July 14.
---
Calling all NJ youth! Join the International Game Fishing Association along with 4-H/Rutgers Cooperative Extension for a two-day fishing clinic.
This hands-on program will teach you about fishery management, environmental science, biology, and much more. You'll also adventure on a REAL boat!
This program is FREE for youth in grades 5th – 10th. Registration is currently being accepted but hurry, spots are going quickly.
Please call the 4-H Department at 732 349 1227 to register.
---
Igniting Your Leadership Potential – Certificates in Leadership Development
Growing Your Global Awareness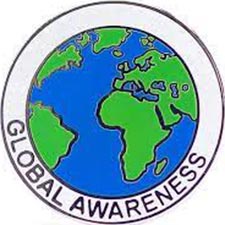 The world is more interconnected and interdependent than ever, and today's youth have ample opportunity to increase their knowledge and awareness of the world as a result. In this course, youth will examine the characteristics that define a global citizen, better understand global citizenship as a concept, reflect on their personal pathway and responsibilities as global citizens, and reflect on their participation in the world.
Earn a badge in Global Citizenship upon completion.
This course is scheduled for the following dates:
Every Tuesday in August (August 10, 17, 24, and 31) from 3–4:30 pm. Youth will log in to Canvas once a week for a face-to-face session with the instructor and then complete assignments offline.
Register for Growing Your Global Awareness
---
Deepening Group and Team Dynamics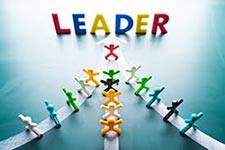 No leader can lead without a group or team standing alongside of them, therefore a solid understanding of group and team dynamics is crucial to one's leadership development. In this course, youth will explore the characteristics of groups and teams, recognize basic team processes, including group roles, group cohesion, and motivation, and examine some of the issues that teams can encounter from problem-solving and decision making to power and influence and managing conflict.
Earn a badge in Group and Team Dynamics upon completion.
This course is scheduled for the following dates:
Every Thursday in August (August 12, 19, 26 and Sept. 2) from 3–4:30 p.m. Youth will log in to Canvas once a week for a face-to-face session with the instructor and then complete assignments offline.
Register for Deepening Group and Team Dynamics
August 2021 Course registration deadline August 2, 2021.
For information about the 'Igniting Your Leadership Potential – Certificate in Leadership Development' contact Program Coordinator Sharon Kinsey at sbkinsey@njaes.rutgers.edu.
---
New Jersey 4-H members in grades 9-11 who are members in good standing are invited to participate in a multi-level leadership program called the NJ 4-H Leadership for Life Program.
Adapted from Ireland's youth development program Foróige, the Leadership for Life Program is based on theories and principles of youth work, leadership development, and leadership styles.
Offered in three sequential modules, this program is aimed at equipping young people to explore their vision and passion and to develop such key skills as planning, decision making, critical thinking, goal setting, and problem-solving.
Each module consists of 10-15 hours of educational workshops with topics serving as a bridge from one level to the next. Modules 1, 2, and 3 will be offered in the 2021-2022 4-H year and the opportunity to apply for the Advanced Module will be available in winter 2021.
Members must complete Modules 1 and 2 before they are eligible to complete Module 3. The Advanced Module is held during a 9-day travel experience to the Foróige Leadership for Life Conference at the University of Ireland in Maynooth, Ireland.
Module 1 training will be held on August 16 in Mercer County. Registration is due by August 6, 2021.
Information and registration for all of the NJ 4-H Leadership for Life Program Modules are available on the NJ 4-H Website at: 
http://nj4h.rutgers.edu/leadership/leadership-for-life/ 
Questions about the Leadership for Life Program can be directed to Jeannette Rea Keywood at 609-827-0199 or reakeywood@njaes.rutgers.edu or Camden County 4-H Agent Sharon Kinsey at sbkinsey@njaes.rutgers.edu.
---
2021 State 4-H Goat Show at the Hunterdon County 4-H and Agricultural Fair
Thursday, August 26
The show catalog and online entry for the 2021 State 4-H Goat Show at the Hunterdon County 4-H and Agricultural Fair on Thursday, August 26 are available on our state 4-H goat website.  There is also a one-page info sheet that highlights key health requirements (proof of rabies vaccination required) and important info regarding the vet check and the need for legible animal identification.  Entries must be submitted online by August 13.
Several key points:
New online entry is super easy and fast (and due August 13).  A fee of $20 per exhibitor will be accepted at the show (cash or check payable to Mercer County 4-H).

Since several counties aren't having local shows this year, we are NOT requiring members to have exhibited at the county level.  All 4-H members in good standing, who were registered by January 1, are eligible for the state show this year.

Fainting goats, pygmy goats, dairy wethers, does over 24 months that have never freshened, and meat goat wethers over 12 months of age will be judged as companion goats. We developed and posted a companion goat scorecard on the state 4-H goat show website.

All standard dairy goat breeds will be shown together: Alpine, La Mancha, Nubian, Oberhasli, Saanen, and Toggenburg – instead of separate breed classes.  Nigerian Dwarfs will continue to have their own class.
There will be a vet check that enforces rules #1-4 – all animals MUST have legible identification that matches their health papers!!!  No exceptions will be made!

For questions or more information please contact Chad Ripberger at ripberger@njaes.rutgers.edu.
---
Entries must be postmarked by August 20, 2021. 
To participate in this show, it is not required for a 4-H member to have participated in a 4-H county or invitational show. 

The catalog is posted on the NJ 4-H website at: http://nj4h.rutgers.edu/smallanimals/smallanimalshow/ 
---
AMERICA'S HARDEST WORKING BOOT SUPPORTS AMERICA'S HARDEST WORKING KIDS IN 4-H
Georgia Boot is a proud partner of National 4-H Council. We believe every kid should have the opportunity to be #GeorgiaBootStrong and create a better path #Fourward through the hands-on learning experiences that 4-H offers. These programs help build confidence, creativity, leadership, and resiliency, shaping our future leaders.
From now until August of 2023, we will offer various promotions on our website and at select retail partner locations. A portion of sales from these promotions will be donated to National 4-H Council to provide critical resources needed to support the organization's efforts to empower our youth. Georgia Boot has committed to a minimum donation of $75,000 in 2021, $75,000 in 2022 and $85,000 in 2023.
---
Information and Programs For Our 4-H Parents and Leaders
Classes scheduled for the next few weeks are:
Saturday, July 10, 2021; 9:00 am – Pet First Aid & CPR Certification Online (fee)
Monday, July 12, 2021; 6:00 pm – Pet First Aid & CPR Certification Online (fee)
Monday, July 12, 2021; 6:30 pm – Urban Gardening Webinar Series/ El Huerto Urbano Series Virtual (Day 1 of 5)
Tuesday, July 13, 2021; 12:00 pm – Real Recipes: Tuna Salad with Herb Toast
Thursday, July 16, 2021; 12:00 pm – Spotted Lanternfly Q&A | Helpline Live

July 16-22, 2021 (online) – CORE Training Program for the NJ Pesticide Applicators License
Monday, July 19, 2021; 6:30 pm – Urban Gardening Webinar Series/ El Huerto Urbano Series Virtual (Day 2 of 5)
Tuesday, July 21, 2021; 12:00 pm – Real Recipes: Ginger and Garlic Zucchini Stir Fry
Wednesday, July 21, 2021; 2:00 pm – Preserving Foods at Home: An Overview of Safe Options
Friday, July 23, 2021; 11:00 am – Real Recipes: Peppers 101
---
---
Be sure to follow us on Facebook and Instagram
@SussexNJ4H